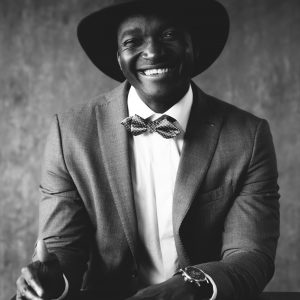 'marketing & concepts'
Isaac Bullock Kintu is een marketeer, muzikant en verbinder pur sang. Hij doet niet aan hokjes, hanteert een startup mentaliteit en heeft tien jaar ervaring met online en offline marketing.
Isaac is ervan overtuigd dat producten of concepten karakter moeten hebben, zeker in dit tijdperk waarin we nog afhankelijker van het internet zijn geworden. Je product of concept moet niet alleen kwalitatief goed zijn, maar ook een verhaal hebben. Er is zóveel informatie online dat de aandachtsspanne van je klant nog maar zo'n 8 seconden is. Bovendien neemt banner blindness toe en zijn er om de week nieuwe Google algoritmes. Je zoekt daarom een creatieve, strategische en hands-on marketeer die het online spelletje nauw volgt en op de hoogte is van de nieuwste trends. Isaac is your guy.